Original Post:
It's been over a year since Google announced they are going to stop supporting third-party cookies in Chrome. (Those helpful little things that allow us to track, advertise and retarget digitally).
*Record scratch* Wait. Whaaaat? Go read up on it. I'll wait here.
TL:DR; if you rely on digital ads (Google, Facebook, Pinterest, retargeting of any kind, etc.) then you're gonna wanna start rethinking your digital advertising strategy.
Yes, one more thing on your overflowing plate.
The good news: you already have a head start. You're already in the email marketing game! (Dipping your toe counts).
No, you don't need to chase down the latest and greatest digital advertising or retargeting tool or service.
When you have an email address, you have a way to retarget your audience in their inbox.
(HOT TIP: You also have a source for creating a lookalike audience with Facebook ads).
Email addresses are social platform agnostic. Everyone has one. It doesn't matter if they are using Gmail, Outlook, or AOL (yes, there are people who still use AOL for email). You have a way to reach them.
As third-party cookies become unsupported in Chrome, you can still hyper-target your email subscribers with relevant copy, offers, and customer care.
So what's a modern marketer to do?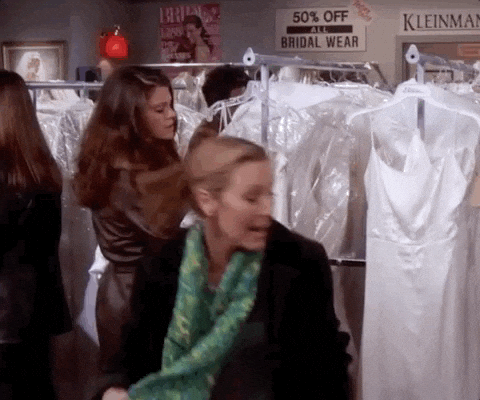 Say it with me now: LIST BUILDING.
If you're not currently focusing on it, it's time to go all in.
Get your lead magnet together and start using it to attract sweet and sticky customers.
If you're happy with your list-building efforts, then it's time to start thinking about your retargeting campaigns. People call these nurture flows, welcome series, drip campaigns, funnels, automations, etc.
It's a sequence of emails that targets your subscribers to nurture them down your funnel.
Numbers vary, but I often see cited that it takes 5-15 touches before a sale. So no more sending one email with "Hey, thanks for signing up. BTW, here's something we sell."
Send a series of emails that build and strengthen your brand relationship with your ideal customers. They GUIDE your subscribers to convert.
That's two action items to start working on preparing for the cookie apocalypse. The best part is you're already here, digging into the email.
You already have a competitive advantage of those panicking about how they're going to handle digital ads next year.